Meet Dr. Clarke
Dr. Clarke has been practicing orthodontics in the nation's capital since 2002. He brings a professional and passionate mindset to his patients' oral care and he is very meticulous in his work. Dr. Clarke is dedicated to providing nothing less than the best orthodontic care to his patients. He takes the time to research and ensure each patient is receiving the service and care they need. Dr. Clarke finds it an honour to be able to help people with their teeth and smiles. To watch the pleasure that our patients have with their results of their orthodontic treatment is very fulfilling.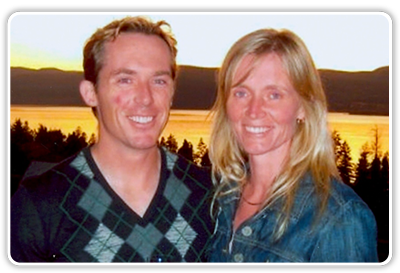 Education
Dr. Clarke's education in pharmacology, dentistry, and orthodontics has provided him with a strong foundation of knowledge and experience. He received his formal education to become an orthodontist through the following programs:
1990-1995 Honours Bachelor of Science in Physiology and Pharmacology from the McMaster University, Hamilton, ON, Canada
1995-1999 Bachelor of Science in Dentistry from the University of Manitoba, Winnipeg, MB, Canada
1995- 1999 Doctor of Dental Medicine from the University of Manitoba, Winnipeg, MB, Canada
1999-2000 Internship in Hospital Dentistry also at the University of Manitoba, Winnipeg, MB, Canada
2000- 2002 Master in Science in Orthodontics at the University Of Minnesota, Minnesota, MN, USA
Continuing Education and Professional Affiliations
By regularly participating in continuing education and having contributed to publications Dr. Clarke is able to stay current on the latest technology and orthodontic treatments. He believes his patients should receive the most advanced treatment available, and continuing education allows him to provide them with more options and better results. He is a member of several professional organizations that further provide him with opportunities for continuing education. These associations are as follows: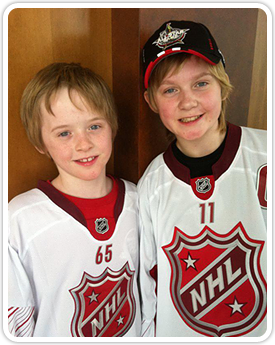 Ottawa Orthodontic Study Group
Dental Specialists Study Club
Commitment to community
Since 2002, Dr. Clarke regularly travels to Iqaluit, Nunavut to treat patients. Dr. Clarke also enjoys being an Adjudicator and Consultant on a casual basis for the Orthodontic Review Centre and Health Canada. The knowledge gained from these experiences has further contributed to the successful results in patients' treatment.
Outside the Office
Dr. Clarke is happily married with three wonderful children. His wife, Patricia (BSc, RDH, MSc (in Dentistry), works with him as the office manager as well as a part-time hygienist. Dr. Clarke is an avid hockey player who also enjoys golf, moto-cross, and long-distance running. He can often be found at a hockey rink coaching or cheering for his children's teams.
We Offer On Time Appointments, Click Here to Schedule Yours Today!